Finally, League of Legends season 13 is here. After a short break for the Christmas and New Year's holidays, the Riot Games developers are back at work tweaking and massaging the ever-changing League meta with fortnightly patches.
First up is Patch 13.1, which will get the 2023 League season started in earnest. As usual, there's champion changes, item adjustments, and veteran Summoner's Rift combatant Jax is getting a mid-scope update to modernize his ability kit and put him right back in the metagame.
On top of the gameplay changes, Riot Games is expected to release all-new variant skins across the first January patch cycle.
Here's everything you need to know about League Patch 13.1.
League patch 13.1 release date
The first update of 2023 will roll out on Tuesday, Jan. 10, according to Riot's patch schedule. As per usual, the patch will roll out worldwide across the day, starting in Australia at around 10am (AEDT).
Here's the patch rollout times for the major League servers:
3am PT (NA)
5am GMT (EU West)
3am CET (EU North East)
8am KR (Korea)
There will be several hours of downtime once the patch begins. Matchmaking and competitive queues will be disabled across all League servers three hours before the update is officially deployed and set live.
Read: Here's the League of Legends patch schedule for the 2023 season
What's coming in League patch 13.1?
New ranked season begins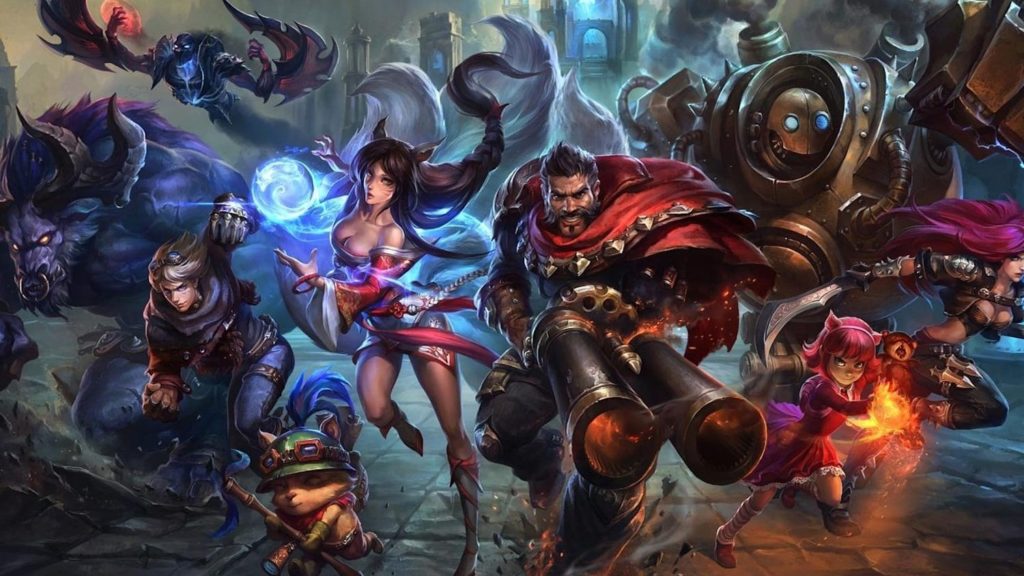 Buckle up for another year of grinding, Summoners: the next League ranked season is officially slated to begin on Tuesday, Jan. 10. This will go live at the same time that Patch 13.1 hits servers.
This time around, the ranked season will be sliced right down the middle, with players contesting two splits instead of one long-running ladder. There will be new ranks and rewards for both these splits throughout the year.
Read: Riot gives League Season 13 ranked season (and new splits) greenlight
Jax mid-scope coming in January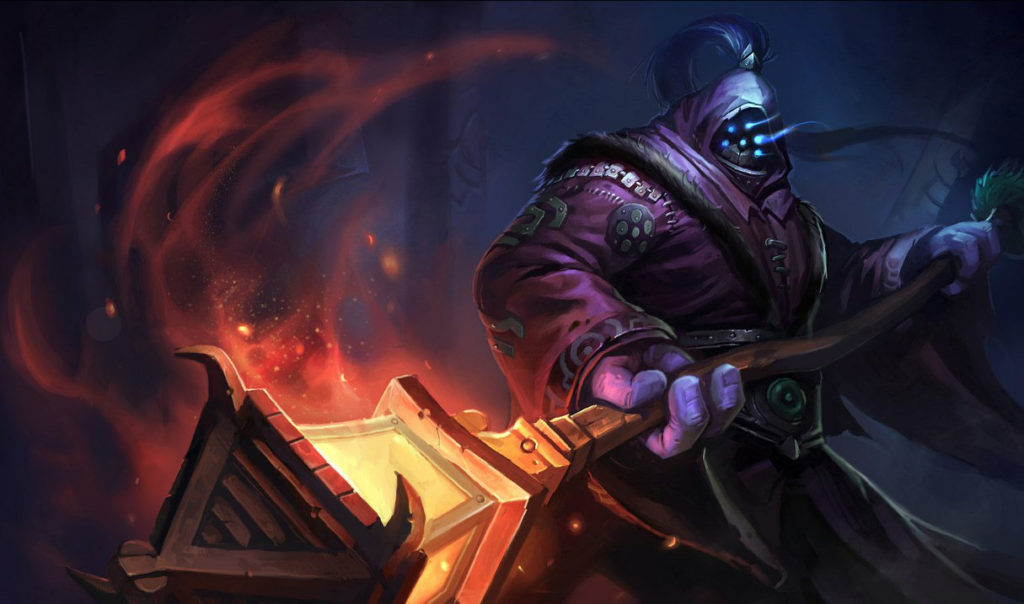 After initially teasing a mid-scope update for Jax (and, at the time, Rell), the Riot Games dev team has finally given players a due date for the Grandmaster at Arms' changes.
According to Riot Phlox, the new-look Jax update will arrive on Summoner's Rift on Tuesday, Jan. 10, all packaged up with the 13.1 champion changes.
Read: Imagine if he had a real weapon: Jax's mid-scope update revealed
Four champions, four items up for buffs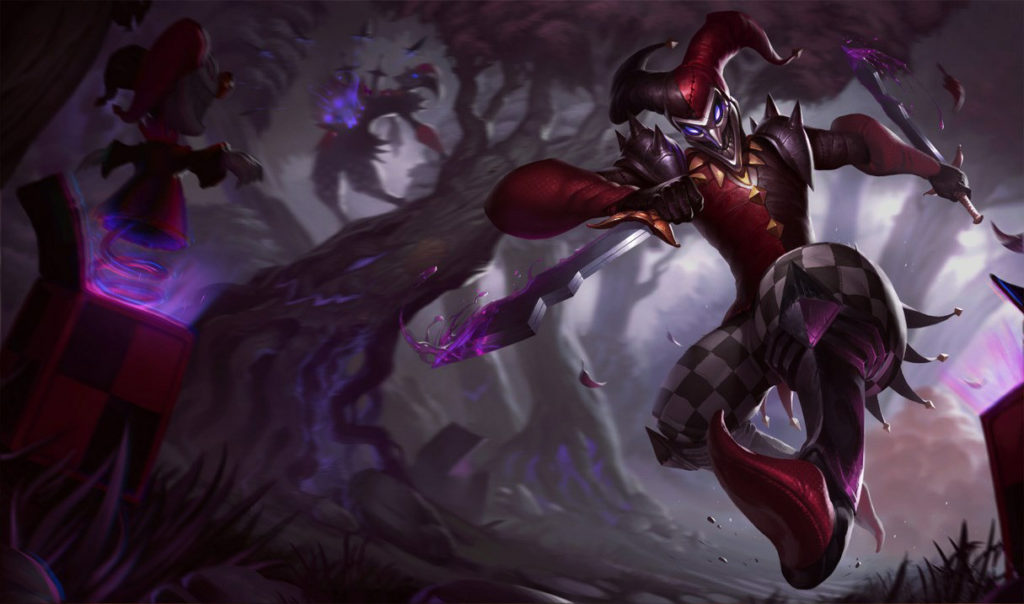 The Riot Games dev team is hoping to expand itemization for mages in 2023, and this new project is getting started in the very first update of the new year. Riot Phlox has confirmed on Twitter that Axiom Arc, Horizon Focus, Rod of Ages, and Winter's Approach are all due for varying buffs.
Those boosted items will be joined by four champions in the green column, including Shaco, who is getting some attack damage love.
Read: Mage items, underperforming champions get League Patch 13.1 buffs
Yuumi, Aatrox lead planned nerfs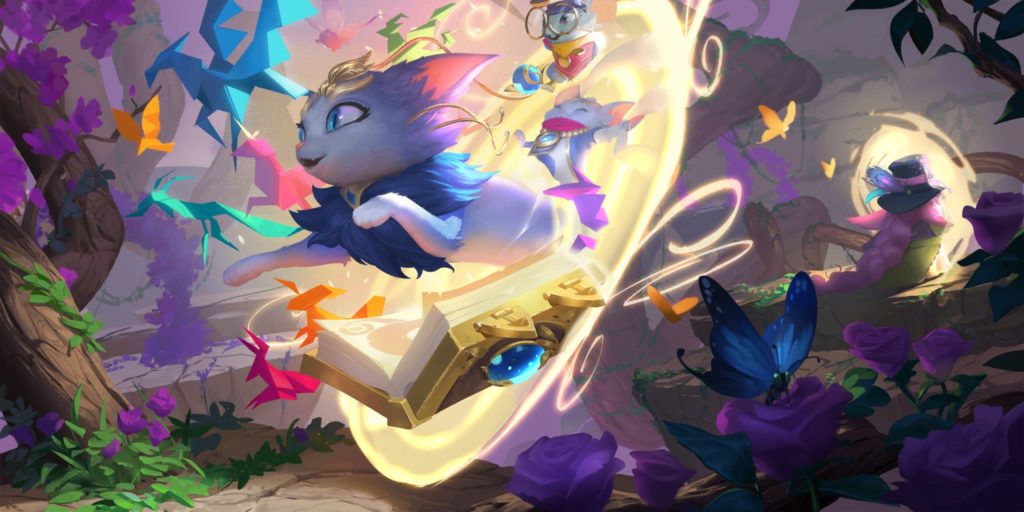 League players may be ringing in celebrations when the first update of the 2023 season hits servers—according to Riot Phlox, who shared the 13.1 patch preview on Twitter, infamous floating cat Yuumi is in line for Season 13 nerfs.
She will be joined on the chopping block by pro play power pick Aatrox, as well as Dr. Mundo, Fiora, new champion K'Sante, and plenty more.
Read: Top laners, Yuumi fans get bad news in League's first 2023 update
New Mythmaker, Lunar skins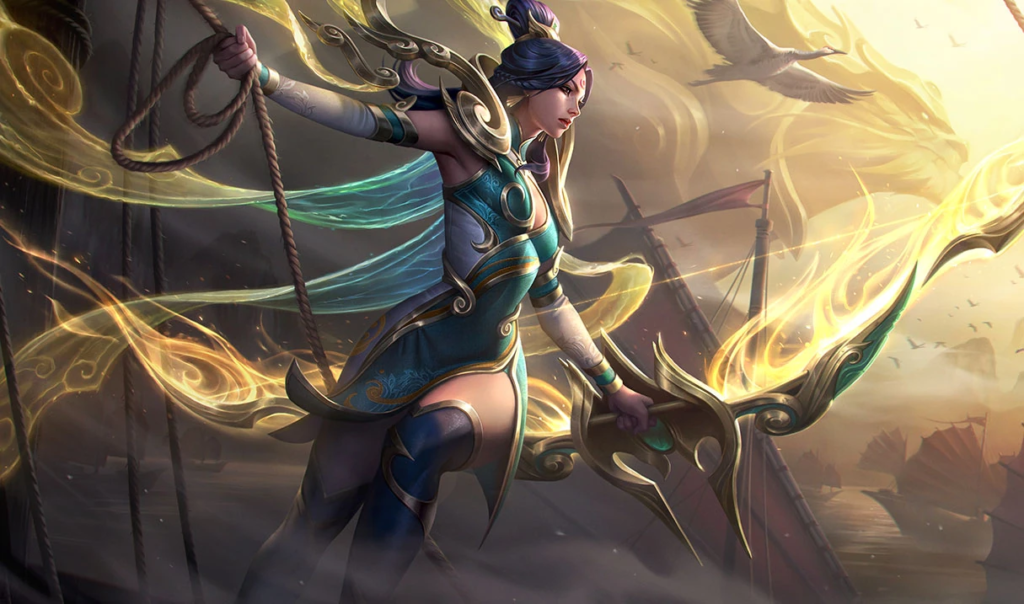 League players are set to be spoiled in the year's first update, with a dozen skins hitting the in-game shopfront, including a new Prestige Porcelain skin for Lissandra, six new Mythmaker variants, and five Lunar upgrades.
Here are all the skins coming in League Patch 13.1:
These skins will go live at the same time as the League 13.1 update.
---
League Patch 13.1 early patch notes
Champions
Aatrox
Passive damage reduced from 5-12 percent to 4-10 percent.
E healing during R use reduced from 25/30/35/40/45 to 20/24/28/32/36.
R move speed reduced from 60/80/100 percent to 50/65/80 percent.
Dr. Mundo
Base health reduced from 653 to 613.
AR growth reduced from 4.2 to 3.7.
Bonus E attack damage reduced from 2.5/3/3.5/4/4.5 percent of max health to 2/2.5/3/3.5/4 percent of max health.
Fiora
Passive damage reduced from three plus 4.5 percent per 100 bonus attack damage to three plus four percent per 100 bonus attack damage.
Q damage reduced from 95/100/105/110/115 percent of bonus attack damage to 90/95/100/105/110 percent of bonus attack damage.
Jayce
Attack damage increased from 54 to 57.
mW damage per tick increased from 25/40/55/70/85/100 to 35/50/65/80/95/110.
mQ damage increased from 55/100/145/190/235/280 to 65/115/165/215/265/315.
K'Sante
Base move speed reduced from 335 to 330.
Passive damage reduced from 10-25 to 5-20.
Minimum W damage reduced from 4.25/4.5/4.75/5/5.25 percent of target's max health to 2/2.25/2.5/2.75/3 percent of target's max. health.
Maximum physical damage reduced from 8.25/8.5/8.75/9/9.25 percent of target's maximum health to 7/7.25/7.5/7.75/8 percent of target's maximum health.
Lissandra
Base health increased from 104 to 110.
Q slow increased from 16/19/22/25/28 percent to 20/24/28/32/36 percent.
W cooldown reduced from 14/13/12/11/10 to 12/11/10/9/8 seconds.
Mordekaiser
Planned changes pulled from patch.
Rammus
Attack damage reduced from 56 to 53.
Base health reduced from 634 to 614.
W percent bonus resists now amplifies flat resists from W.
W armor reduced from 40 to 25.
Perc. armor reduced from 60/70/80/90/100 percent to 40/55/70/85/100 percent.
Shaco
Q mana cost reduced from to 60 to 40, backstab crit damage increased from 30 percent to 40 percent.
E attack damage ratio increased from 75 percent to 80 percent.
Sion
Base health increased from 615 to 655.
Max Q damage increased from 70/135/200/265/330 to 90/155/220/285/350.
Twisted Fate
Q cooldown reduced from six seconds to 6/5.75/5.5/5.25/5 seconds.
Xayah
Base attack speed increased from 0.625 to 0.658.
Attack speed ratio increased from 0.625 to 0.658.
Yummi
Q damage reduced from 50/90/130/170/210/250 to 50/80/110/140/170/200, empowered damage reduced from 60/110/160/210/260/310 to 60/100/140/180/220/260.
Zeri
Attack damage growth reduced from 1.5 to 1.3.
Q damage reduced from 15/18/21/24/27 to 15/17/19/21/23.
Mid-Scope Updates
Jax
Q ability power ratio removed (was 60 percent).
E damage reduced from 55-155 physical damage (with +50 percent bonus AD) to 55-175 + 4 percent max health (with +100 percent AP) magic damage. E ability damage bonus per attack dodged changed from 20 percent of total damage to 20 percent of base damage.
R (Passive) reduced from 100/140/180 (+70 percent AP) to 100-150 (+60 percent AP). New VFX and SFX relating to this passive ability added.
New R (Active) ability added: Now deals magic damage, 150-350 (100 percent AP), in a sweeping arc. If a champion is hit, Jax gains 10-40 (+0.1 bonus AD) armor and magic resist. He also gains 14-22 (+0.1 Bonus AD) armor and magic resist per champion hit for eight seconds. During those eight seconds, passive damage applies every second attack instead of every third attack.
Items
Axiom Arc
Lethality increased from 10 to 18.
Horizon Focus
Ability power increased from 85 to 100.
Jak'Sho, The Protean
Cost increased from 3,100 to 3,200.
Resists increased from two per second, 15 percent total resists at max stacks to two per second, 20 percent total resists at max stacks.
Rod of Ages
Health increased from 300 to 400.
Eternity changed — Resources restored to proc move speed reduced from 250 to 200, move speed amount increased from 25 percent to 35 percent, several quality of life changes and bug fixes.
Seraph's Embrace
Total cost increased from 2,600 to 3,000.
Ability power increased from 60 to 80.
Ability haste increased from zero to 10.
Change — No longer grants Haste equal to 1.3 percent bonus mana, now grants ability power equal to 2.5 bonus mana.
Empyrean passive removed, replaced with Lifeline, which grants a shield for 250 plus 20 percent current mana.
Winter's Approach
Cost reduced from 2,700 to 2,600.
Health increased from 350 to 400.
Runes
Legend: Tenacity
Tenacity per Legend Stack reduced from 2.5 percent to 1.5 percent.
Skins
Lunar Empress Ashe
Mythmaker Galio
Mythmaker Garen
Mythmaker Irelia
Mythmaker Zyra
Mythmaker Sivir
Prestige Mythmaker Sivir
Prestige Porcelain Lissandra
Lunar Guardian Kha'Zix
Lunar Guardian Malphite
Lunar Empress Qiyana
Lunar Emperor Thresh
Update Jan. 4, 5.21pm CT: Added detailed numbers to all champion buffs, nerfs, and changes per Riot Phlox preview on Twitter.
Update Jan. 4, 6.27pm CT: Added all preliminary item and rune changes.
Update Jan. 8, 2.13pm CT: Added skins from PBE update.