Ever since the 2023 LEC Winter Split began a couple of weeks ago, fireworks have been lighting up the Berlin skies as Europe's best League of Legends teams furiously battle for a spot in the tournament's upcoming group stage.
Eight of the league's 10 teams will move on in the LEC's new season format, where they will face off against each other in a best-of-three, double elimination bracket to cut down the competition in half ahead of the playoffs. With one week left and only a single team locked into groups, every roster will be looking to win every game they have in a few days.
Related: What percentage chance does every LEC team have to make groups?
With a spot at the 2023 Season Finals and a possible spot at the 2023 Mid-Season Invitational at stake Here are some of the most important League matches to watch in the final week of the 2023 LEC Winter.
Fnatic vs. MAD Lions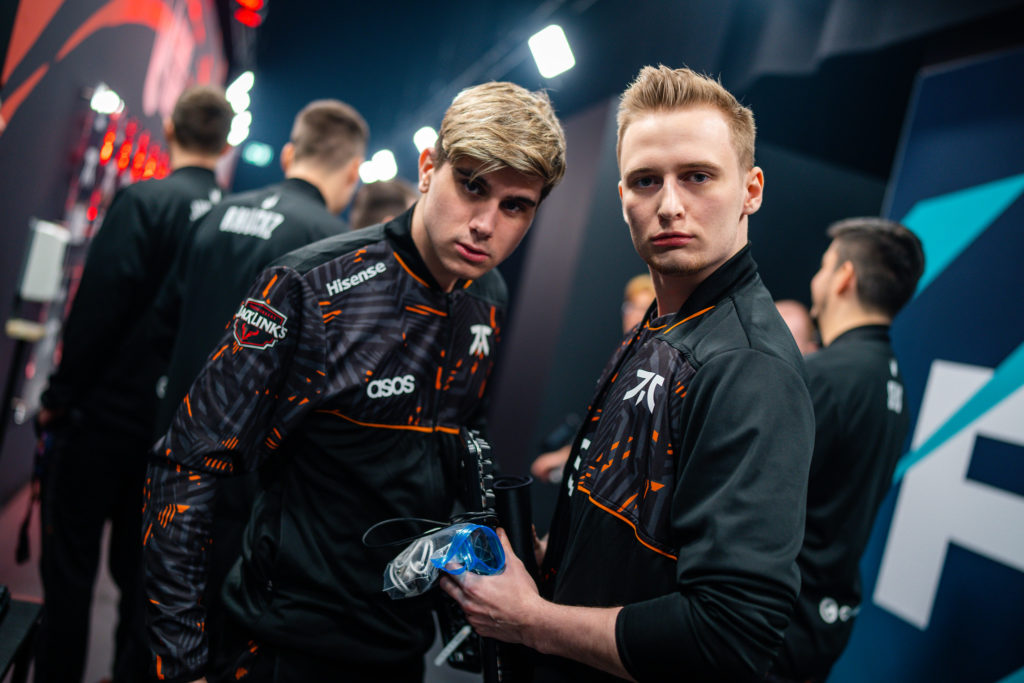 The LEC's beloved boys in orange have thrown themselves into a rather tough situation for the final week of the regular season. Fnatic now sits at a dismal 2-4 record after two weeks of inconsistent and disappointing play, and although they aren't completely out of the running just yet, they are getting way too close for their supporters' comfort.
This first match against MAD will be crucial not only to prove to people they aren't sliding away to oblivion but to give themselves the momentum to rise even further in the last two games they have against Astralis and SK Gaming. The pride of Europe won't be an easy outing, though—MAD have built a substantial lead in the standings by winning two of their last three games, locking in a 4-2 record in the process.
Team BDS vs. G2 Esports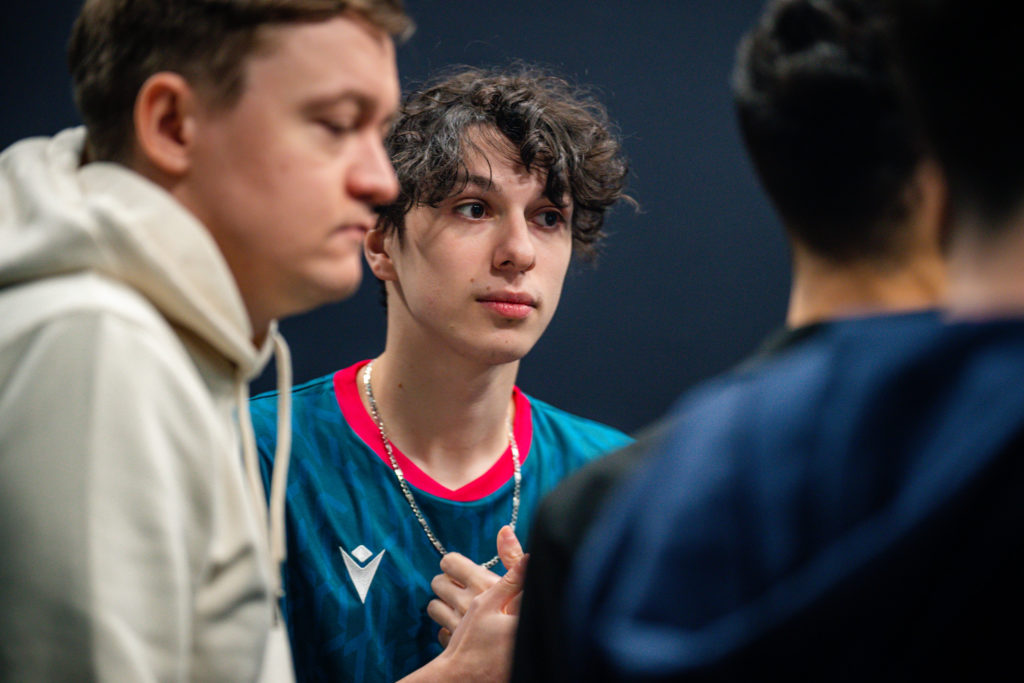 Not many people expected BDS to be battling at the top of the standings with the best, but after a month, this underdog squad is proving itself a dark horse in the making. For some fans, however, it has only been two weeks of play, and because of their previous splits, many LEC supporters are still hesitant to put their full faith in this roster.
If BDS can open up the final week of the regular season with a statement win against G2, it could be their way of finally dispelling the doubters against their true prowess. Granted, G2 is one of the strongest teams in the region by far, especially with the resurgence of their new rookie jungler, Yike. They will be the greatest challenge for a BDS squad trying to earn the respect of the EMEA community.
KOI vs. Team Vitality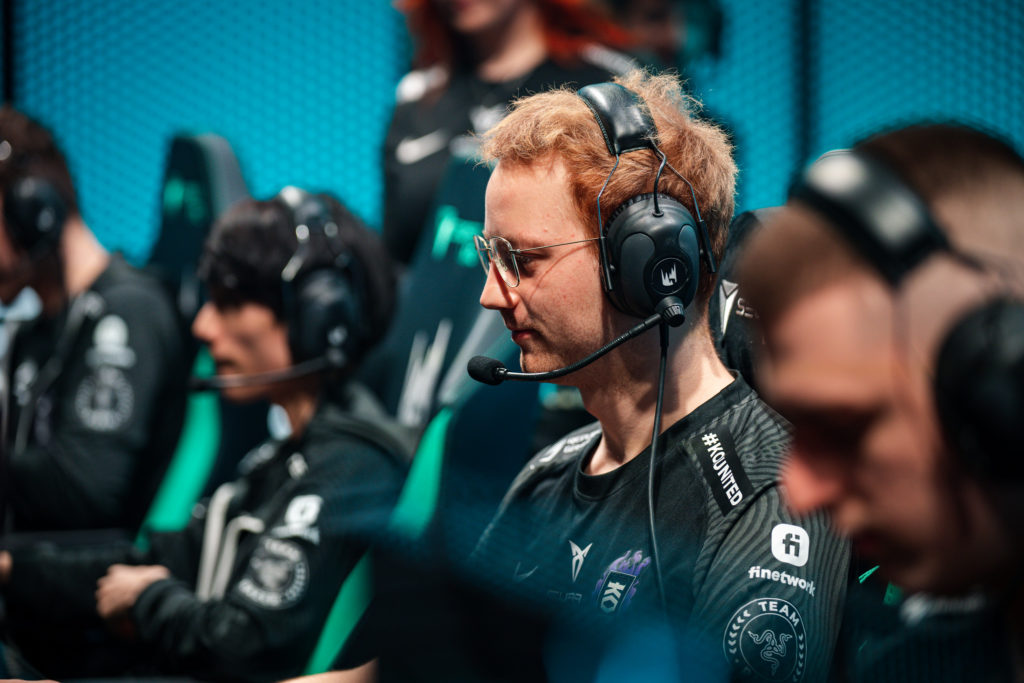 Another team that has been on a surprising slide is KOI, who have lost four games in a row since week one. The defending champs looked like surefire contenders for 2023, especially since they had kept a majority of their roster through this past offseason.
If you were hoping for back-to-back titles, there's bad news: it seems like the team's former top laner Odoamne was much more important than the team may have realized.
KOI wants to lock themselves a second chance at life during the 2023 Winter Split groups, but they also have one of the toughest schedules of any LEC team. Not only do they have to face off against G2, but they also have to collide with the only roster to lock in a spot in groups so far, Team Vitality. They can't afford to continue losing since there is a possibility that Astralis or Excel suddenly find their form, and a dub against the strongest Winter Split squad should do wonders for their confidence as well.
SK Gaming vs. Fnatic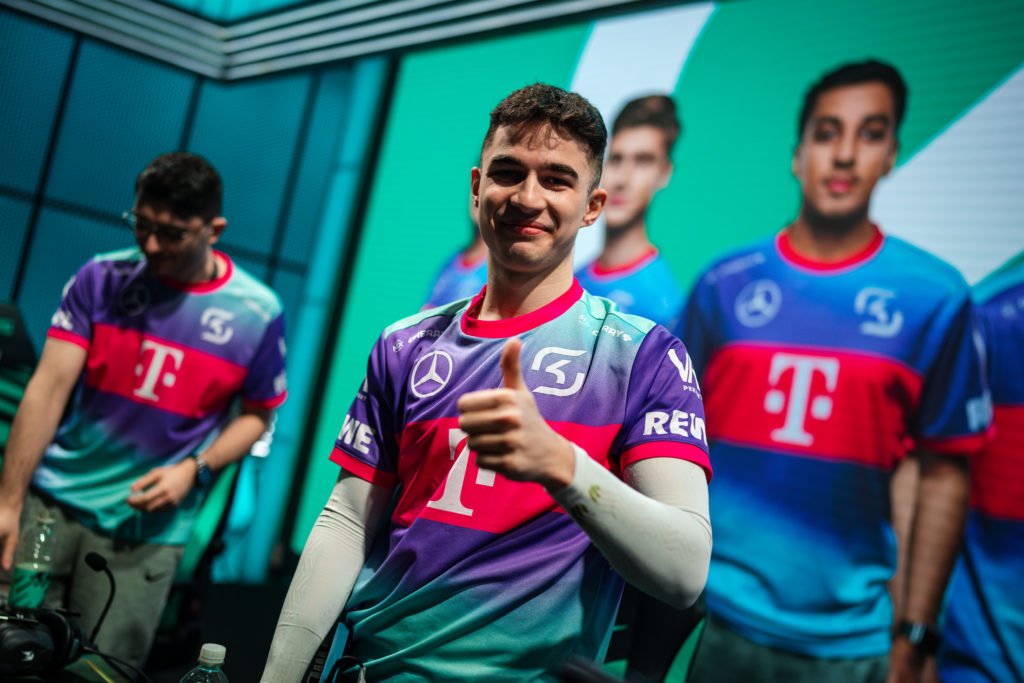 Alongside BDS, SK Gaming has suddenly exploded onto the LEC scene as the latest team to find impressive form this last week. The team has won four games in a row, against some of the best teams in the league like Vitality, G2, Team Heretics, and KOI.
They've proven themselves real sleeper picks in the upcoming groups, but they need to keep up these incredible performances. Doss and Sertuss, the team's young support and mid laner, both had double-digit KDAs through last round, while the rest of the roster showed incredible teamwork in the face of tough competition.
They need to calm their nerves and round out this run of games with a win against Fnatic, who will be desperate for a bounceback. The coaching staff needs to prepare for any circumstance, so SK can jump right into the groups as the hottest team in Europe.
---
Catch all the action when the final week of the 2023 LEC Winter Split begins on Saturday, Feb. 4.