After an electric 2023 Winter Split, European League of Legends fans are already preparing for the upcoming LEC Spring Split. Before the new season begins, however, the league has handed out awards for the best-performing players to kick off the new year.
The All-Pro First Team consists of three members from the championship-winning roster of G2 Esports, including mid laner Rasmus "Caps" Winther, ADC Steven "Hans Sama" Liv, and support Mihael "Mikyx" Mehle. The other side of Summoner's Rift features LEC newcomer and Team Vitality top laner Kyeong "Photon" Gyu-tae and popular MAD Lions jungler Javier "Elyoya" Prades Batalla.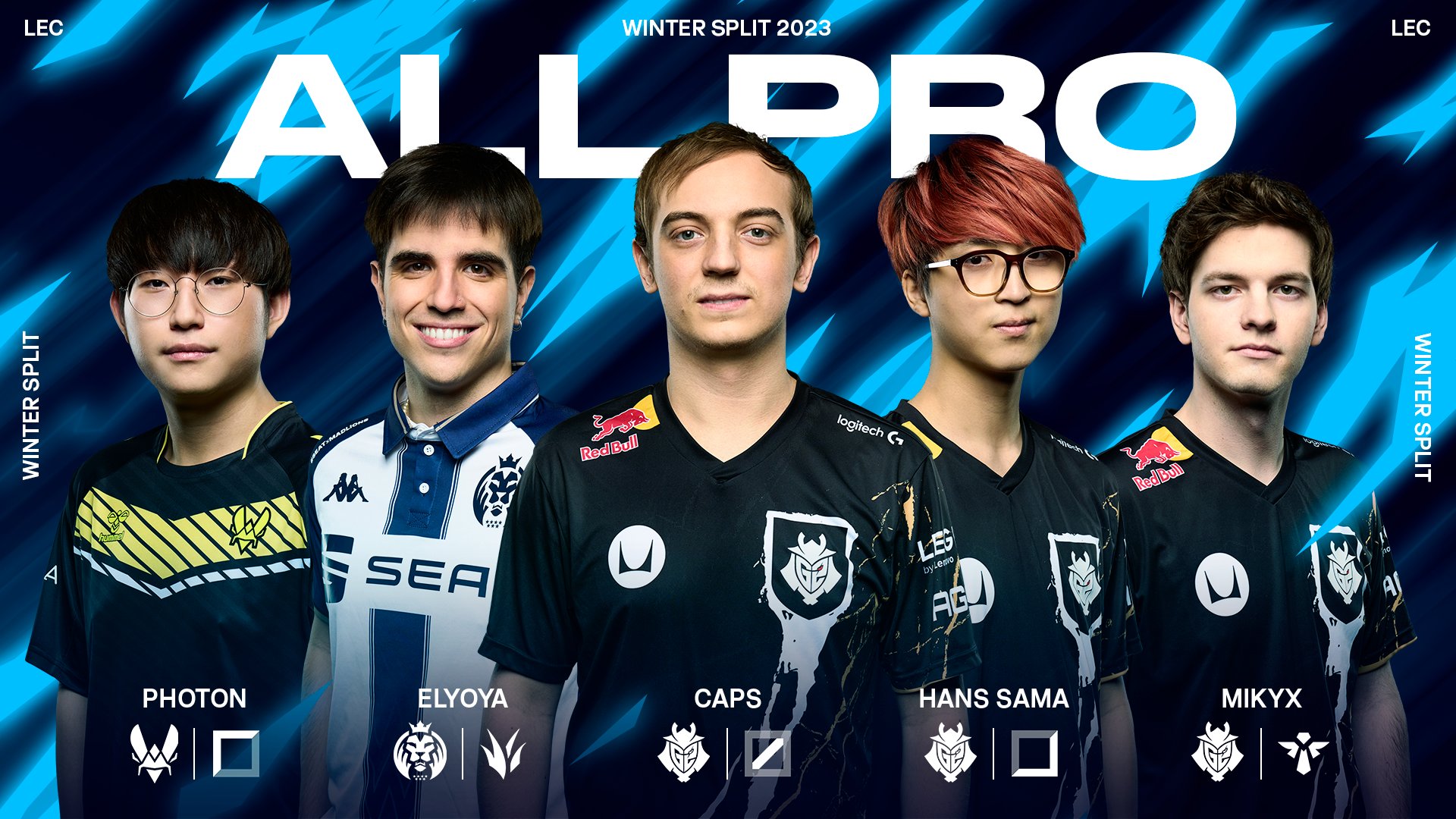 G2's trophy-winning run was only possible with the efforts of their most experienced players, even though their regular season didn't stand out as much. When it mattered most, however, this trio of stars shined bright, with Caps, Hans Sama, and Mikyx all leading their respective roles in KDA by the end of the playoffs, according to competitive League stats aggregate Oracle's Elixir.
Vitality, on the other hand, might have dropped out of the playoff race early, but Photon impressed fans and analysts with his aggressive style of play. Through the regular season, he led all LEC top laners with 40 kills over nine games, with the highest average damage to champions per minute in the role too.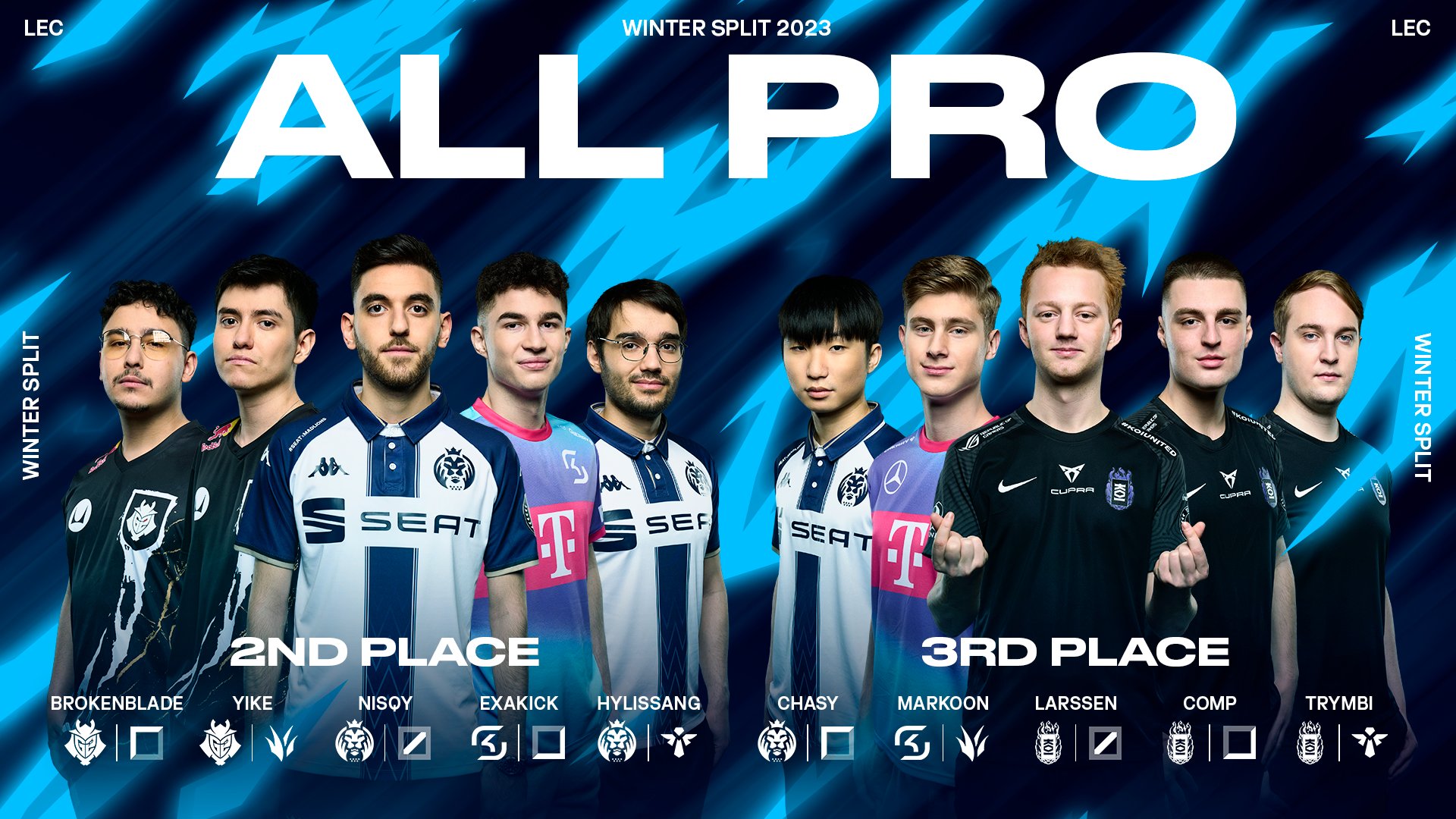 Lastly, Elyoya stood out as a cornerstone for a shifting MAD Lions roster, even though he was relegated to Sejuani duty for a majority of the regular season and group stage. During the playoffs, however, he finally got a chance to do some damage on champions like Vi and Elise, leading all junglers with 40 kills, a 70.9 kill participation percentage, and 22.9 percent of his team's total kills, according to Oracle's Elixir.
One standout individual in the two other All-Pro lineups is SK Gaming's rookie marksman Thomas "Exakick" Foucou, who took over the regular season as one of the best players in the league. The 19-year-old was the driving force behind the organization's best season performance since 2015, leading the regular season with 48 kills, a whopping 36.1 percent of his team's total kills, and absolutely destructive early game stats.
Related: One LEC team is on pace to have a positive KDA for the first time in 8 years
All of these star players will need to prepare quickly since the 2023 LEC Spring Split is scheduled to begin on Saturday, March 11. The action is ready to kick off once more, and like last season, every game will matter from the opening match to the last.