100 Thieves have fired their League of Legends head coach Christophe "Kaas" van Oudheusden just 13 games into the 2023 season. An underwhelming start to the year for 100 Thieves—a team that earned preseason buzz as a potential LCS title contender—has forced the team to make a change in its coaching staff.
In Kaas' stead, the team has promoted assistant coach and former LEC mid laner Nukeduck to the position of interim head coach. Additionally, the head coach of 100 Thieves' Challengers-level team, Danny "Dandan" Le Comte, has earned a promotion to the main LCS squad. 
"100 Thieves management envisioned certain values for the head coach position and they didn't end up matching with me," Kaas said in a statement on his personal Twitter account. "That combined with recent results made their decision."
Six weeks into the season, 100 Thieves sit in seventh place in the LCS with a record of 5-8. If the Spring Split were to end today, they'd be on the outside of the playoff bracket. So far through 2023, the team has been immensely streaky, ripping off a four-game winning streak at the start of the split, while currently sitting in a mire that's seen them win only one of their last eight games.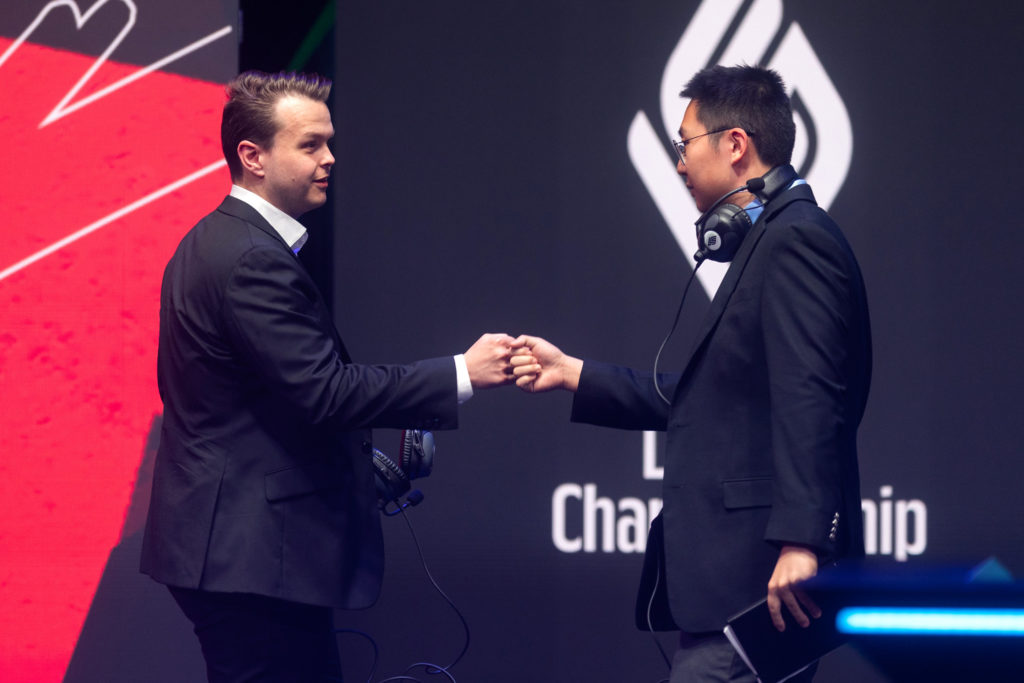 100 Thieves lost a crucial game to CLG on Friday, placing them firmly behind Counter Logic in the race for one of the Spring Split's final playoff berths. 100 Thieves have been swept in three separate regular season head-to-heads this split, with FlyQuest, C9, and CLG all owning tiebreakers against them. At best, 100 Thieves can finish with a record of 10-8, assuming they win all of their remaining games. 
Related: One of League's oldest champions makes LCS debut in Evil Geniuses' win over FlyQuest
100 Thieves will need to win at least three of their next five games to secure even a remote chance at making the playoffs. No seven-win team has ever qualified for the LCS playoffs in a split with a six-team playoff format. Thankfully for 100 Thieves, three of their final games of the split come against Immortals, Dignitas, and TSM—three teams they've all beaten before in 2023. 
100 Thieves and newly-minted head coach Nukeduck will return to the LCS stage for one last playoff push when week seven of the LCS begins on March 9. The team will start its final stretch with a match against Golden Guardians, who have won eight of their last nine games.